Bo Tree Farm is a family owned, 100% organic farm, on the south coast of Cambodia in the province of Kampot.
---
The primary crop on Bo Tree Farm is organic pepper, though we also grow a variety of fruit including mango, jackfruit, mangosteen, durian, coconut palms and rambutan. We also grow turmeric and ginger, the former being a notable health food that, when taken together with pepper, becomes even more valuable to the human body.
Kampot is renowned for the very high quality of its pepper where the best soil, climate and hydrology conditions converge to provide an ideal growing environment. As a result, Kampot Pepper is the only pepper in the world to have attained Protected Geographic Indication (PGI), similar to Champagne, Cognac, Parma Ham or Stilton Cheese. The PGI status was ratified by the European Union on 18 February 2016.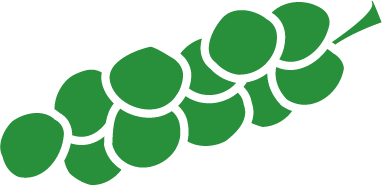 Explore Our Family Owned Pepper Plantation
---
Bo Tree Farm is wholly owned by a Scottish-Cambodian family. We currently employ over 20 workers - many of whom are family members on the Khmer side, who receive free lodging and food as well as higher than average salaries for the sector.
Most of the workers on the farm are family members, though seasonally we employ people from the whole local community to assist at times of high activity - plucking the flowers from newly planted pepper vines and, or course, during the pepper harvest that normally takes place between March and May.
---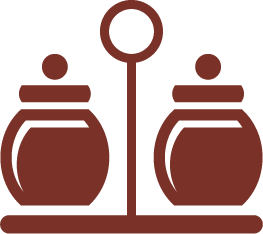 ---
Pepper requires constant watering and fertilising during the long dry months from November until May and, with a changing climate, often during the traditionally wet months of June to October too. The watering is all done by hand, enabling the workers to individually assess the health of the "tree" as they progress through the planation. Organic fertilisers are added as needed via a hole in the soil close to the root system. Periodically, fresh topsoil is also added around the plants.
Irrigation water on Bo Tree Farm comes from ponds built to collect water during the rainy season. When they run dry, typically in late February or early March, we resort to ground water from 6 wells drilled around the farm. To date this supply has been sufficient however, in emergency, water can be trucked from a man-made lake, known as the Secret Lake, a few kilometres away.
Fertilisers are all 100% organic and produced on our farm using cow dung, bat guano, rice paddy crabs and fish heads mixed with grasses, leaves and other humus. Pesticides are made by traditional means using the leaves of locally growing trees that have an insect repelling quality. Much of knowledge required has been passed down from generation to generation. Lemongrass planted between the pepper blocks also helps to deter some predators.