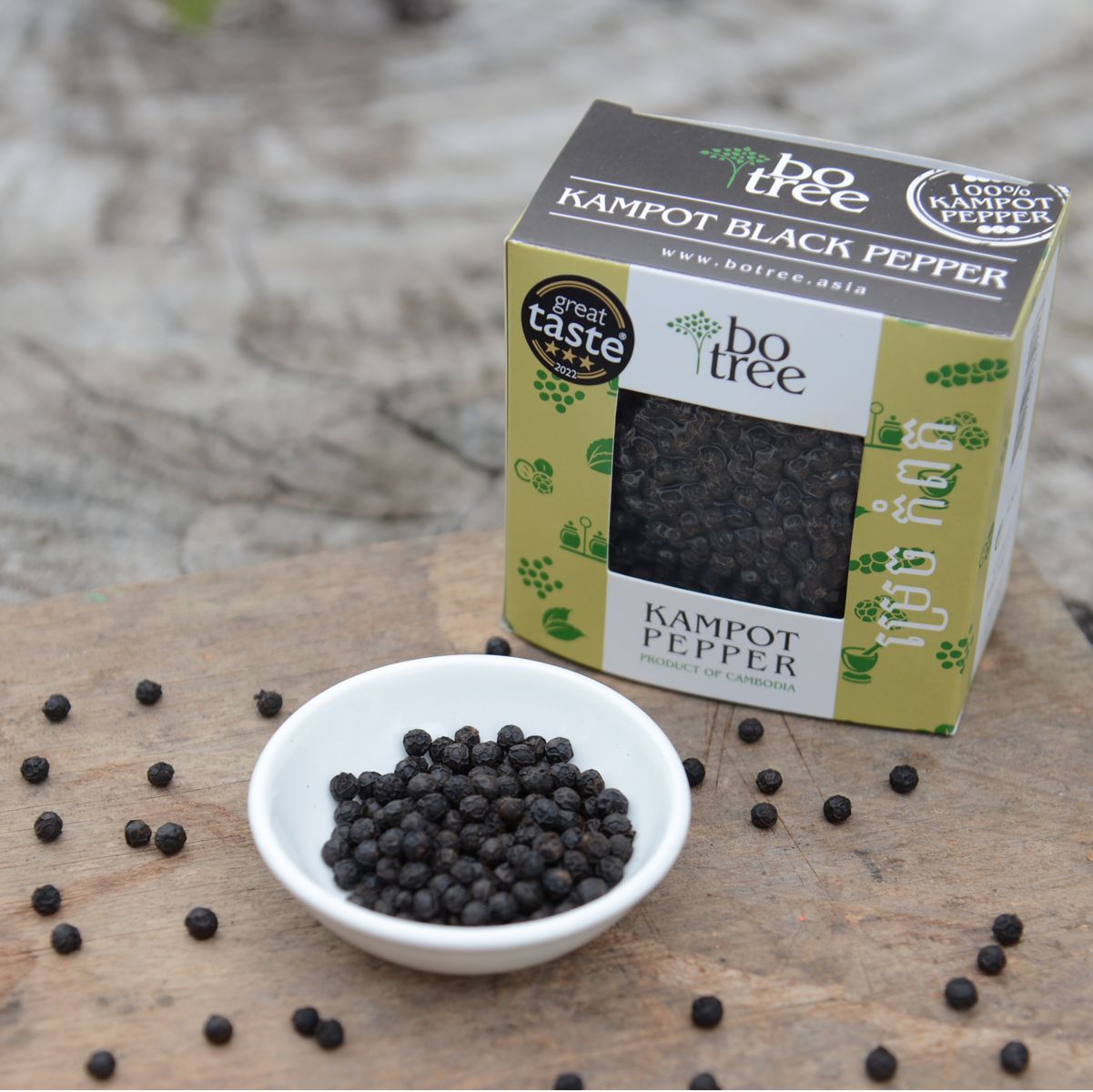 BoTree Kampot Black Pepper, 90g box (3x30g)
March 28, 2016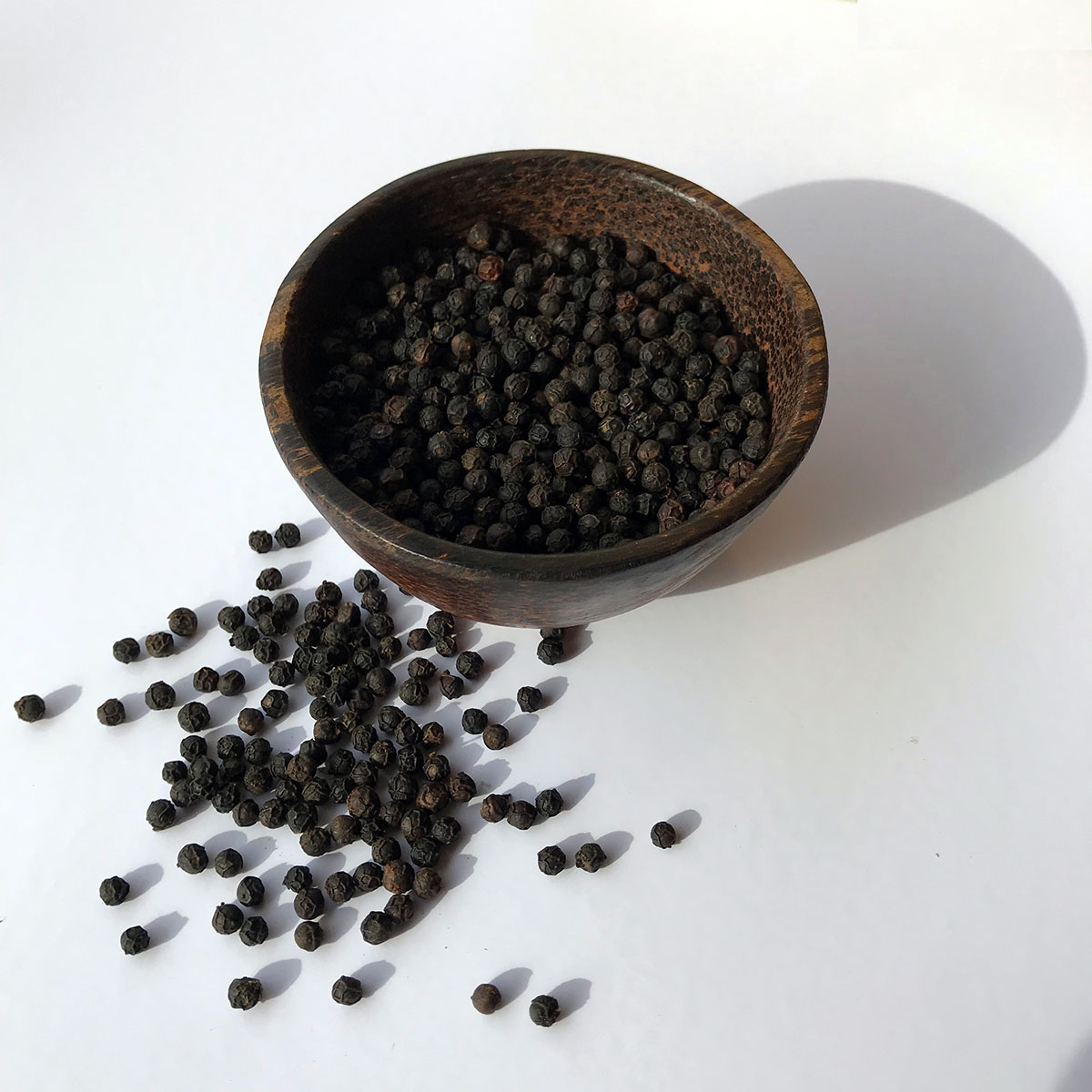 BoTree Kampot Black Pepper, 1kg
March 28, 2016
BoTree Kampot Black Pepper, 500g
$26.00
Description
The World's Gourmet Pepper. A very fresh, intensely hot pepper but with levels of aromatics to match the heat. There are wonderful waves of both menthol and floral sensation coming through at some length. Berries are picked while still green, but just before turning red, cleaned and dried under the tropical sun.
Our organically grown pepper vines flourish on the mineral-rich soils of Kampot's Kon Sat hills in the best possible climatic conditions. On the point of ripening, the berries are picked, sun dried and sorted by hand. Only perfect grains of a rich colour and desired size are good enough to be called BoTree Kampot Pepper.
In August 2022, BoTree Kampot Black Pepper became the first black pepper to ever win three stars (the highest rating) at the Guild of Fine Food's Great Taste Awards in London – regarded as the "Oscars" of the fine and speciality food world. You can read what the judges had to say here.
This big, vacuum-packed bag of BoTree Kampot Pepper is sealed shortly after sorting at our farm in Kampot. This ensures your pepper stays the freshest it possibly can be before it arrives in your kitchen.