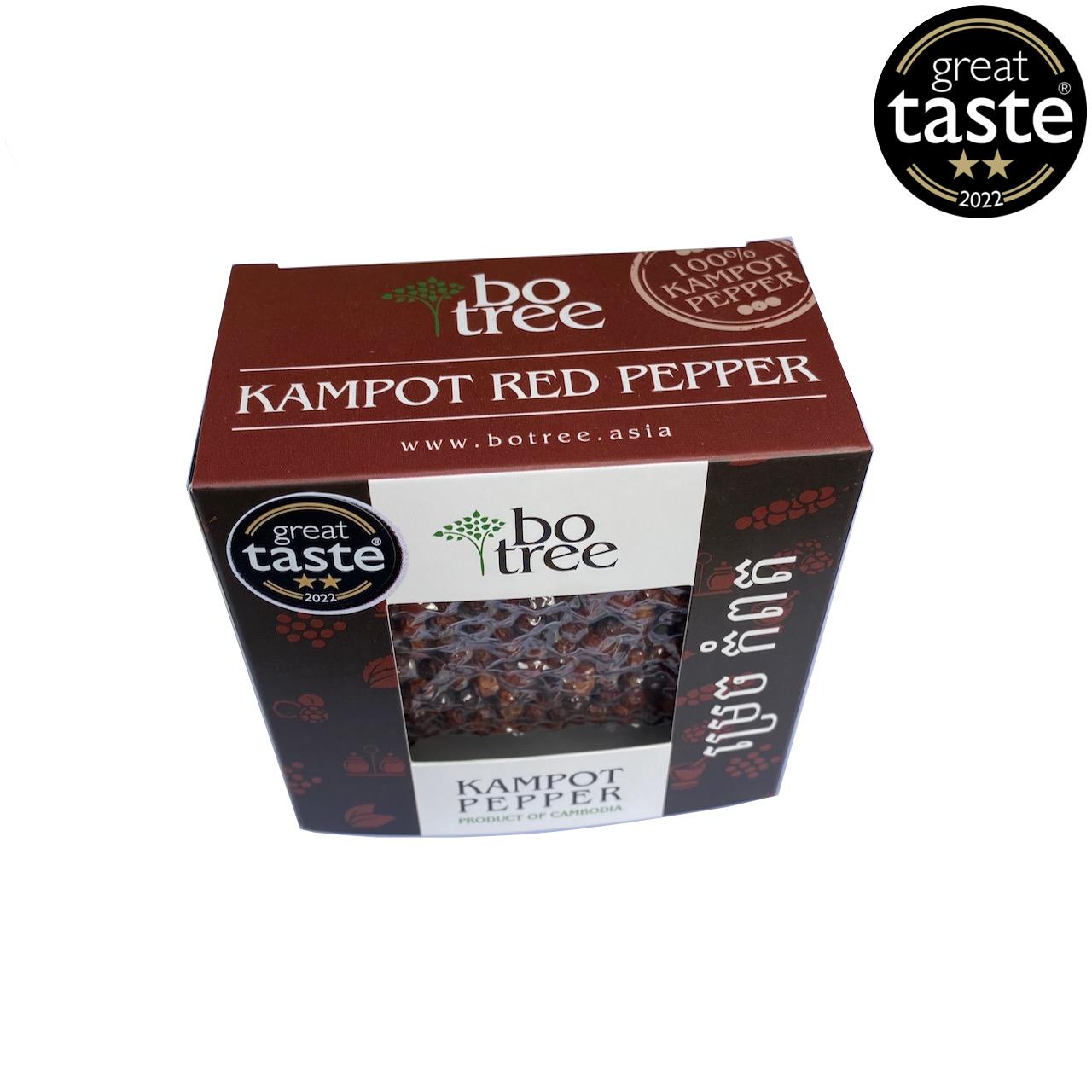 BoTree Kampot Red Pepper, 90g box (3x30g)
March 28, 2016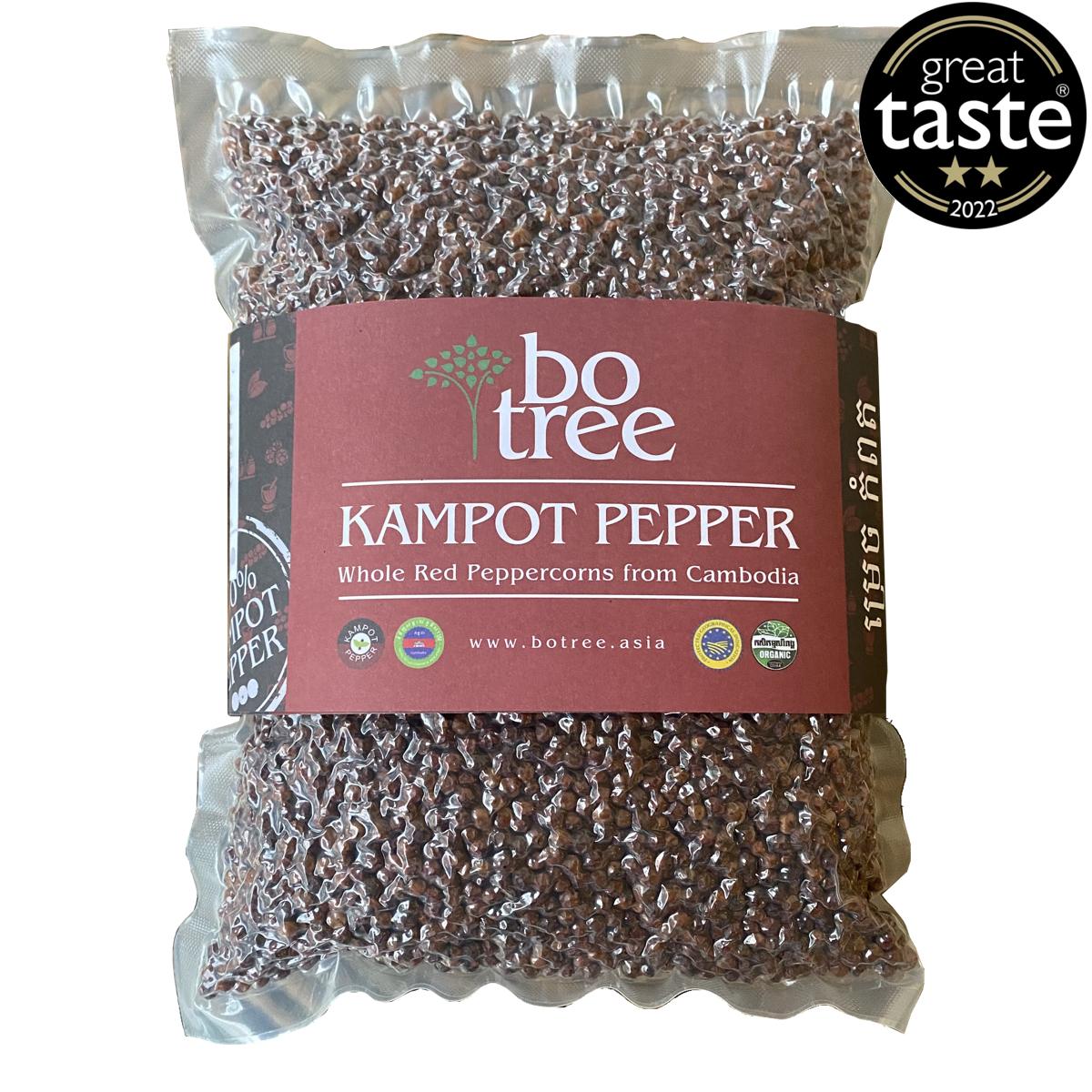 BoTree Kampot Red Pepper, 1kg
March 28, 2016
BoTree Kampot Red Pepper, 500g
$32.00
Description
The King of Pepper! Picked when fully ripened to a bright red colour, these attractive peppercorns offer a mild aroma prior to crushing. On pounding the aromatic release is phenomenal – fruity, bright, sweet and earthy at the same time. Heat release is gradual but persistent. The heat grows and builds, fruit notes come through well, sweetness and heat in beautiful balance.
Because of the sweetness and relative softness of the red pepper, it can be used in multiple ways; Try it on fruit salads, strawberries, ice cream or chocolate. It is also particularly good with more gamey meats such as lamb or venison.
This bag of BoTree Kampot Pepper is sealed shortly after sorting at our farm in Kampot. This ensures your pepper stays the freshest it possibly can be before it arrives in your kitchen.