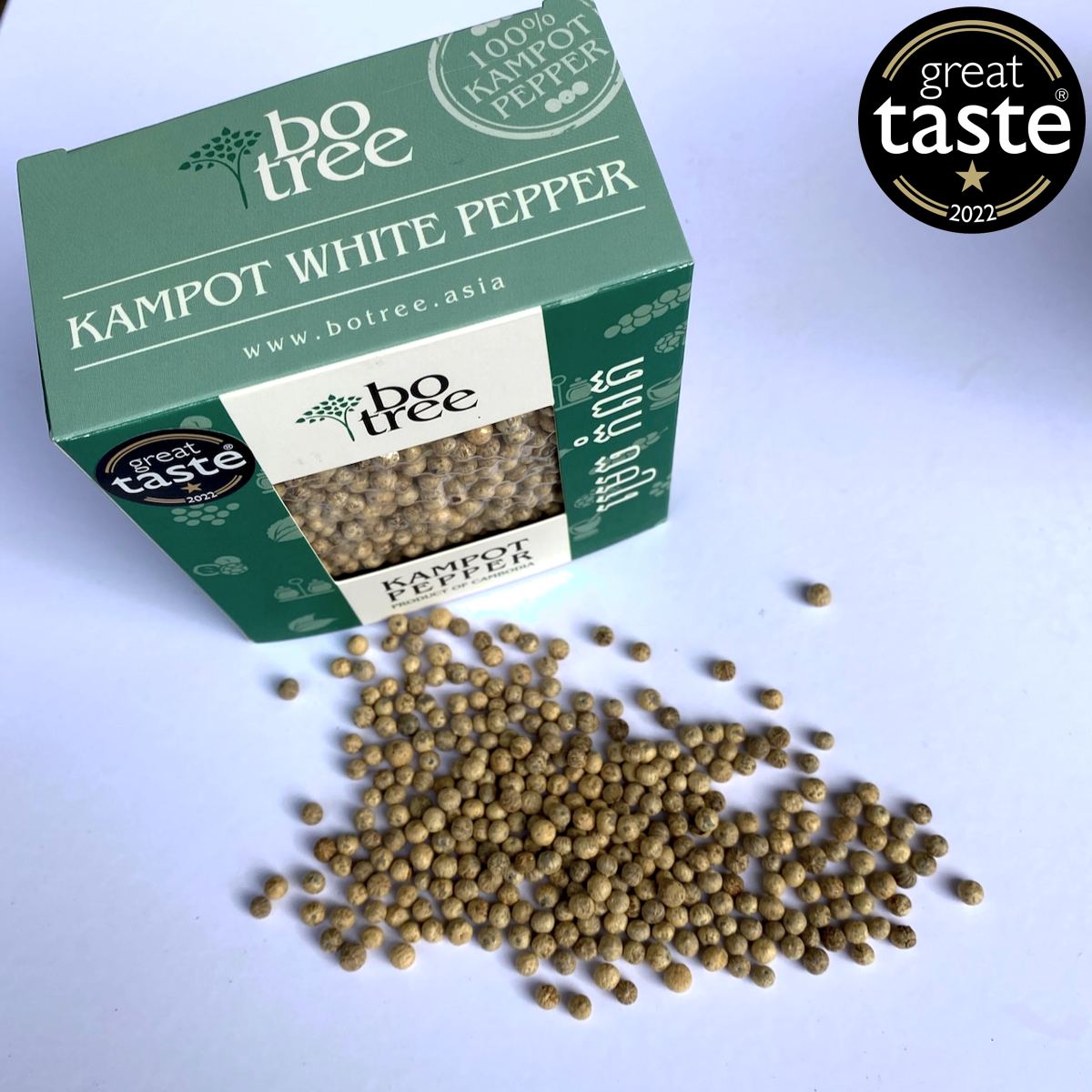 BoTree Kampot White Pepper, 90g box (3x30g)
March 28, 2016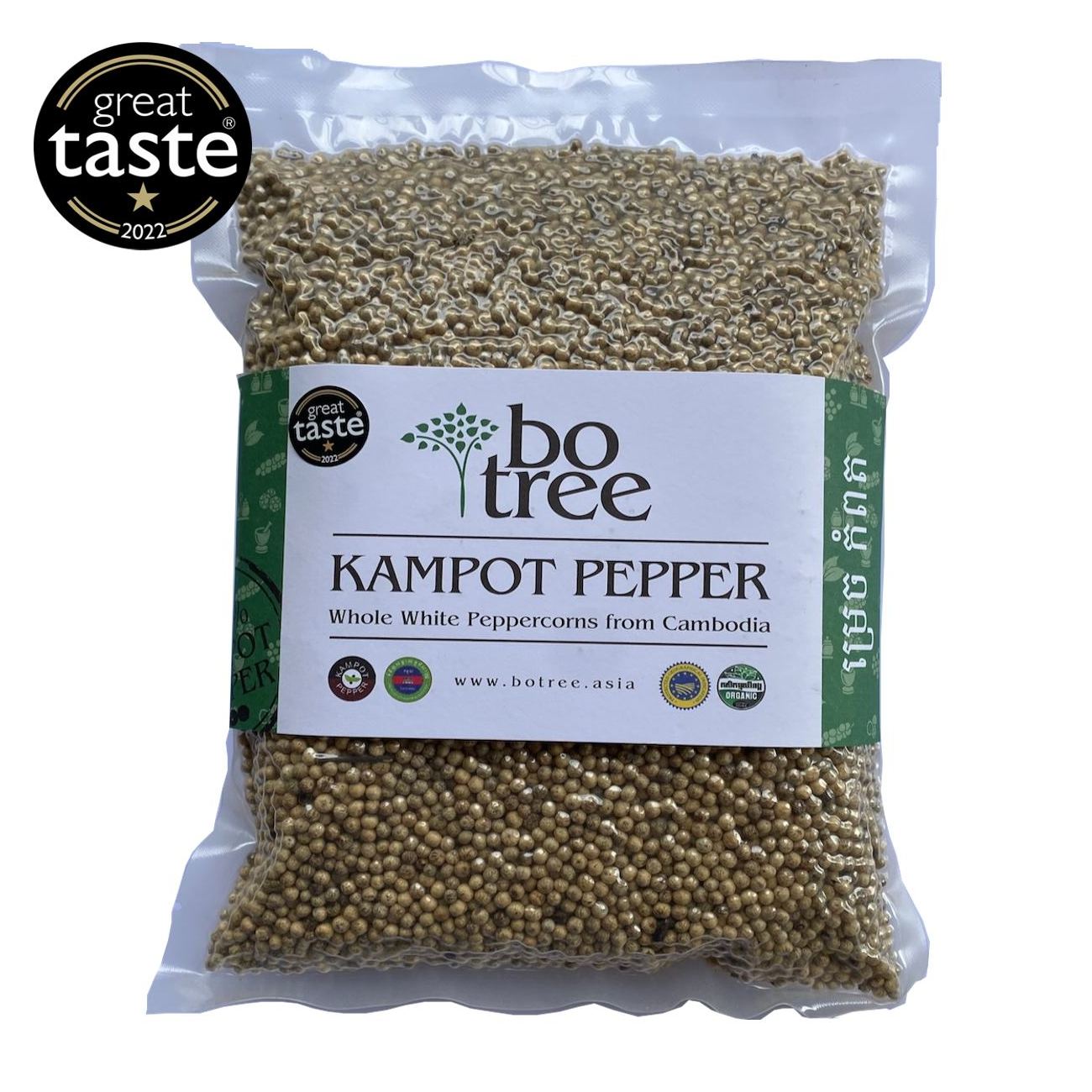 BoTree Kampot White Pepper, 1kg
March 28, 2016
BoTree Kampot White Pepper, 500g
$32.00
Description
White pepper is the seed of the berry with the flesh and skin removed. Zesty, nutty flavours combine with an underlying heat. Adds vibrancy and clarity to delicate food flavours, and is particularly popular for its ability to wake up the taste buds without overpowering the dish with the stronger fruit flavours found with black and red pepper.
BoTree Kampot White Pepper was the winner of a one star award at the 2022 Guild of Fine Food's Great Taste Awards, regarded as the "Oscars" of the fine and speciality food world.
This bag of BoTree Kampot Pepper is sealed shortly after sorting at our farm in Kampot. This ensures your pepper stays the freshest it possibly can be before it arrives in your kitchen.