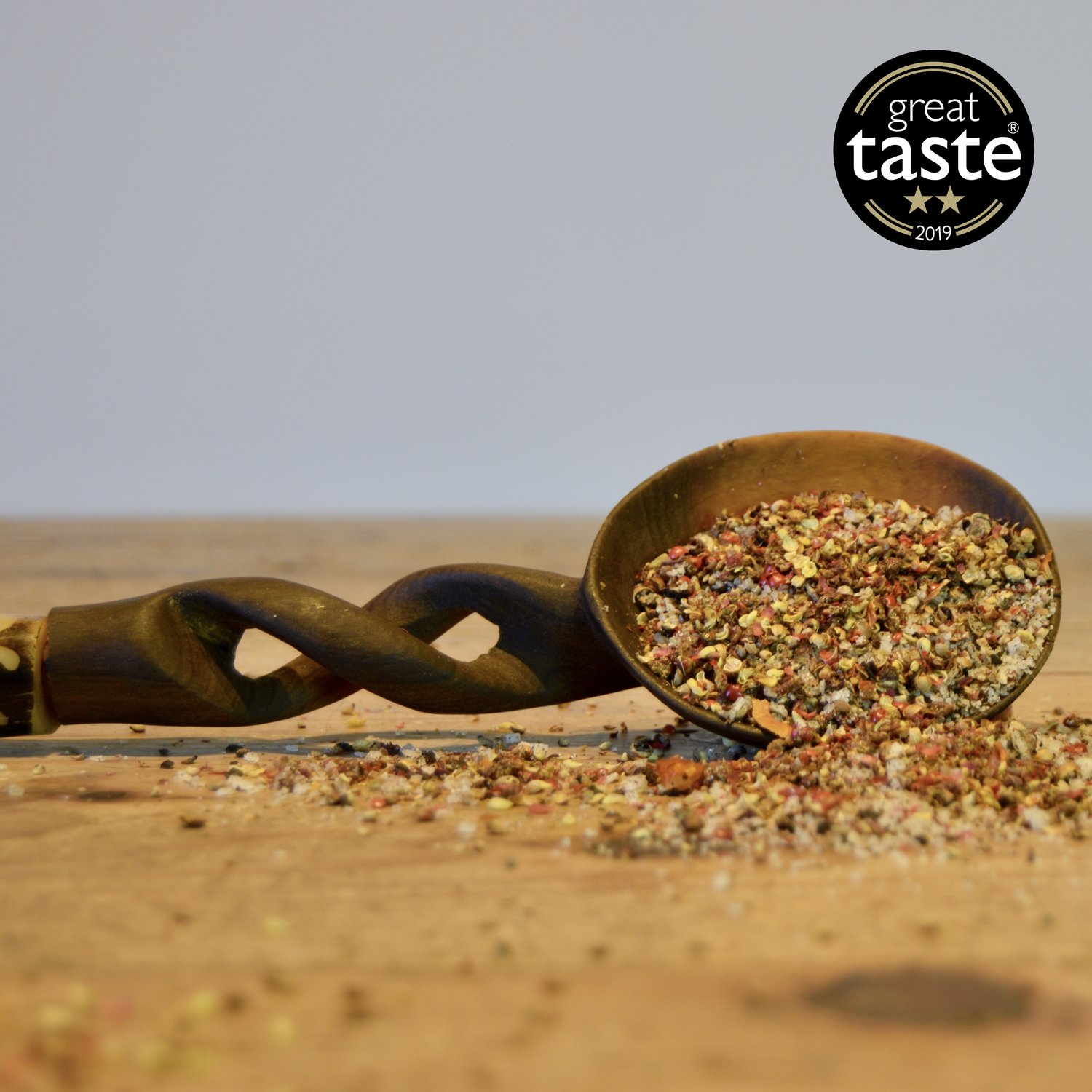 BoTree Herbs de Kampot, 100g
January 16, 2023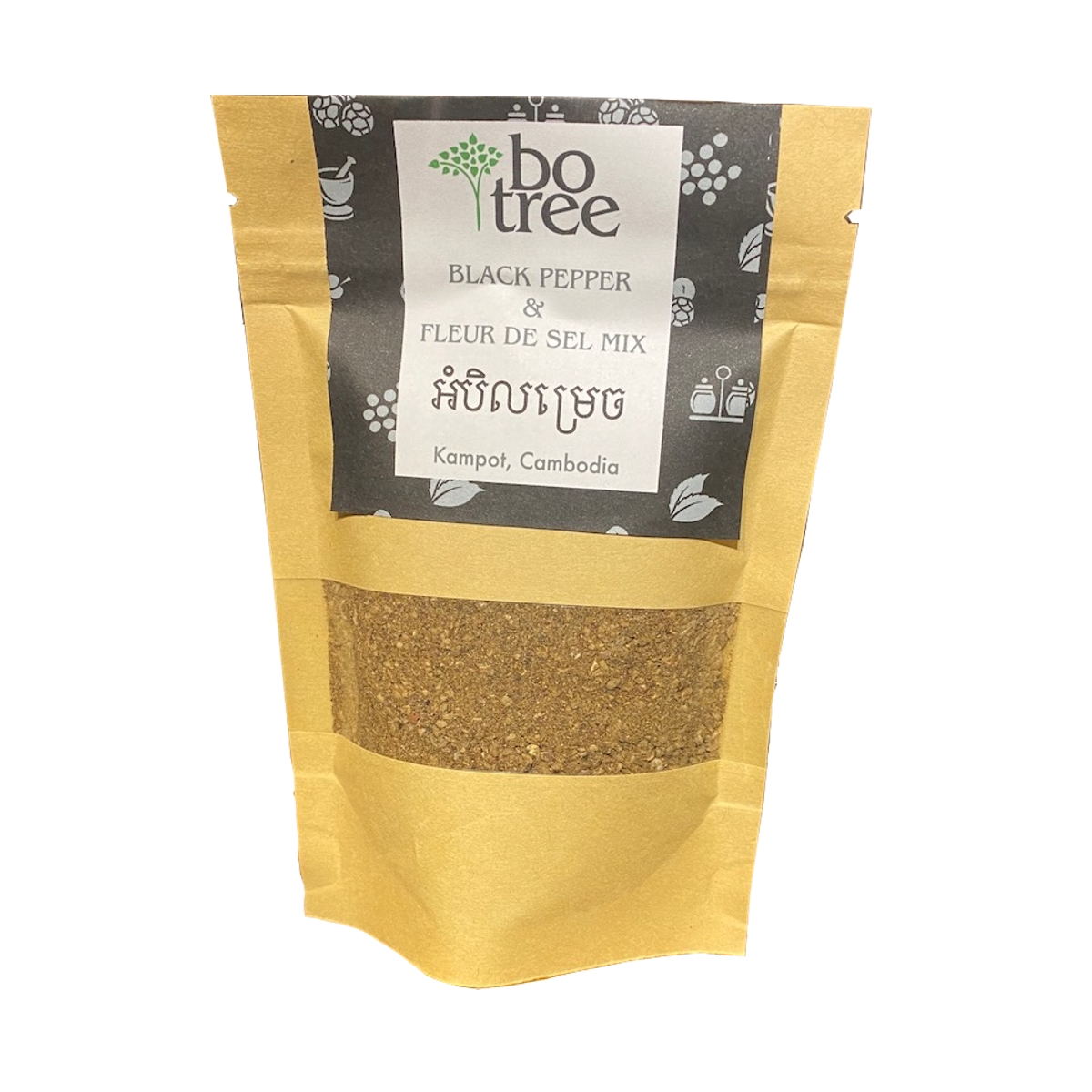 BoTree Black Pepper & Fleur de Sel Mix, 100g
November 6, 2022
BoTree Black Pepper & Fleur de Sel Mix, 150g
$9.00
Out of stock
Description
Extremely popular in Cambodia as a dip for barbecued meats and seafoods, BoTree Black Pepper and Fleur de Sel mix has a multitude of great uses; rub into meat before cooking, sprinkle over salads or into egg dishes – even use it to rim your margarita glass for extra zing. To make the traditional Cambodian dip, simply pour into a small bowl, squeeze in lime or lemon juice and mix.
This pepper & salt mix is made using the finest, award-winning, BoTree Black Kampot Pepper and the exquisitely fine Kampot Fleur de Sel blooms from Southern Cambodia… with a hint of Pippali to add intrigue.
Each box contains three 50g vacuum-packed sachets of the pepper and salt mix.