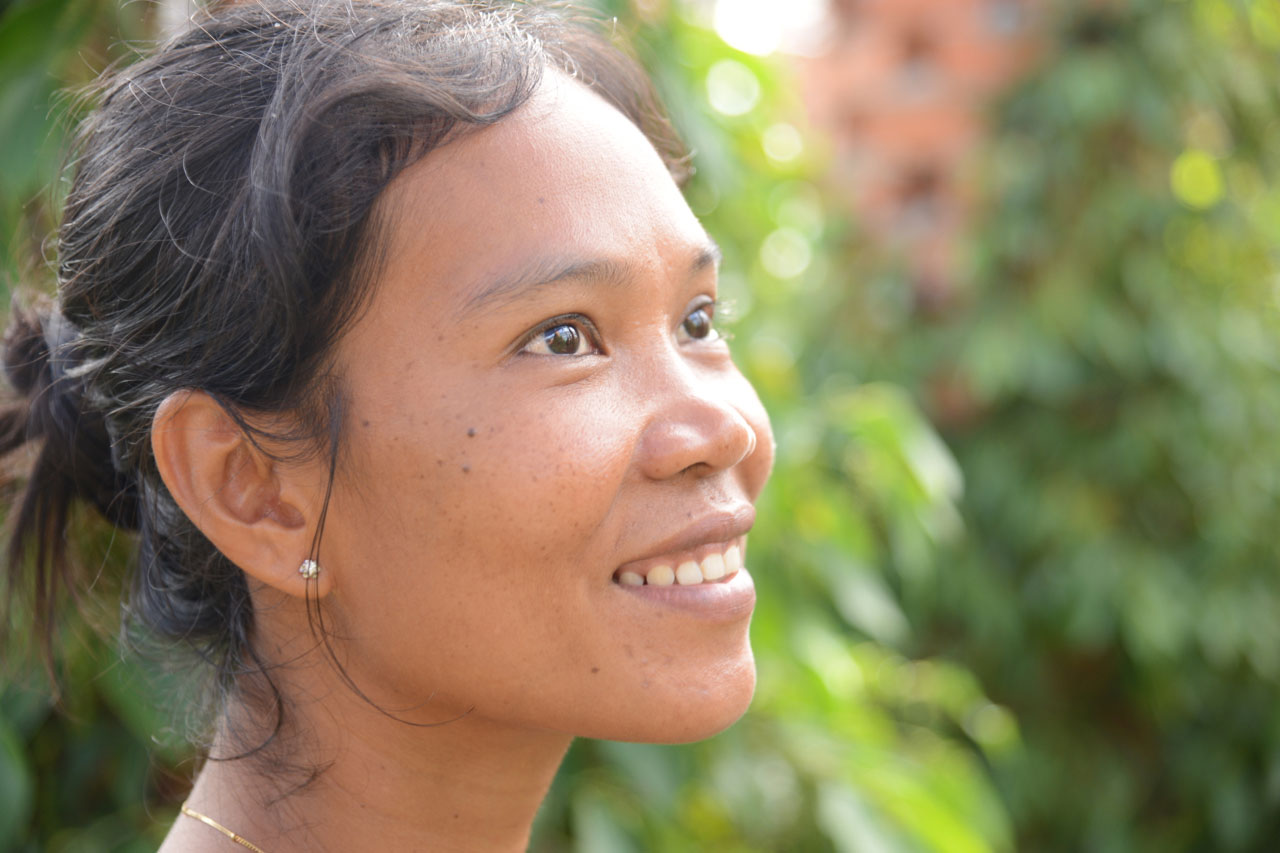 Chan Kimly
November 30, 2020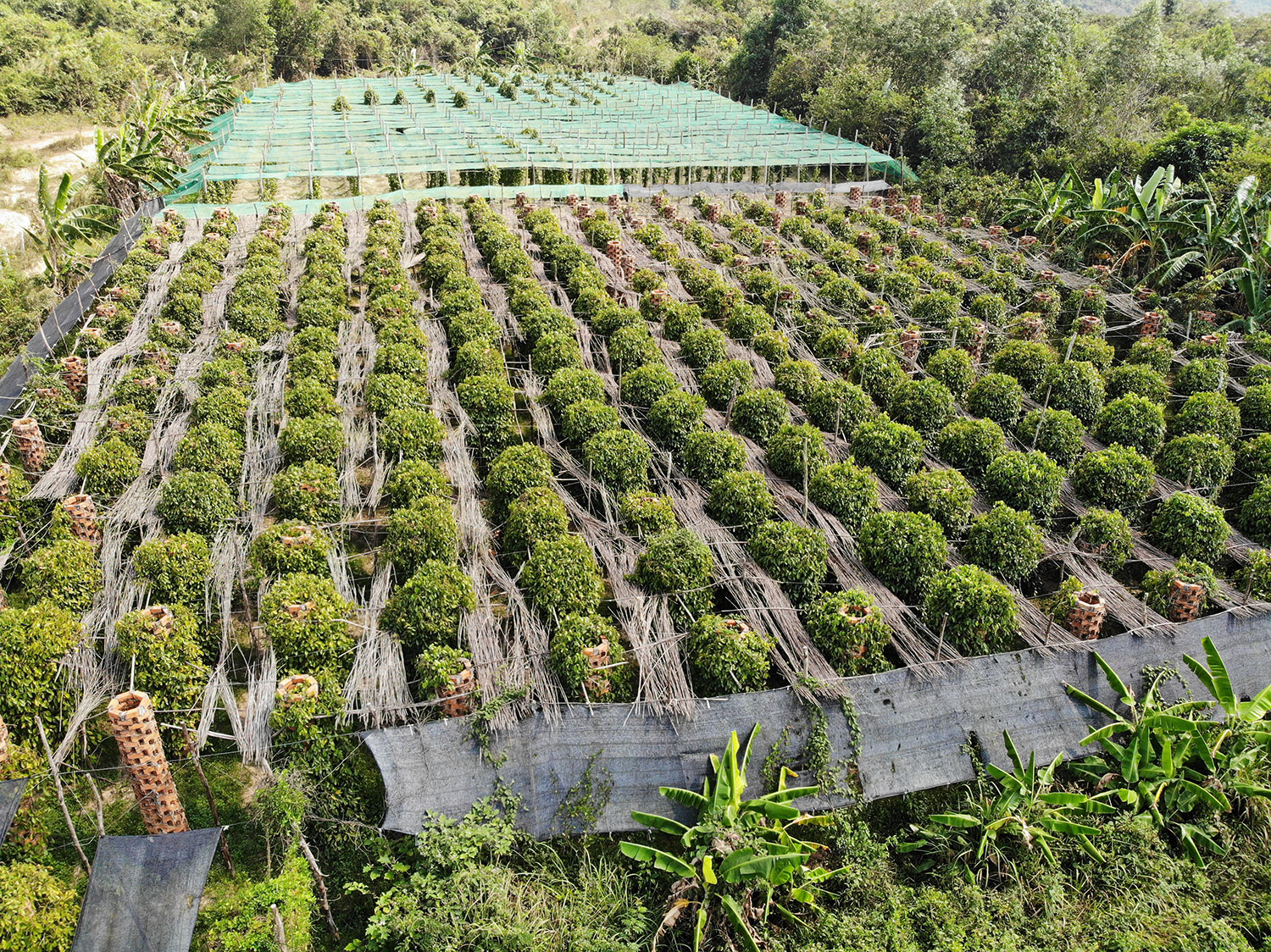 Bo Tree Farm Flyover
December 8, 2020
Bo Tree has won three more awards in 2020, although one was for a product that we champion but do not make ourselves (fish sauce).
Considered to be the "Oscars" of the food industry, the Great Taste Awards are organised by the UK's Guild of Fine Food and draw some 13,000 entries every year. All three of our 2020 entries were winners, bringing our total number of Great Taste awards over the past 4 years to 10.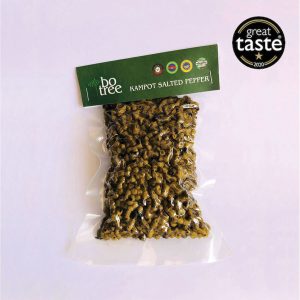 Our wonderful Bo Tree Green Salted Pepper – pepper berries harvested from the vine early and then preserved in Kampot Fleur de Sel instead of being dryed in the sun, as with other peppercorns – won a Great Taste one star award with the judges declaring that: "There is a delightful vibrancy of flavour here and the long finish is punchy but luxurious."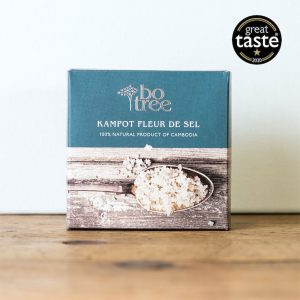 Meanwhile our Bo Tree Kampot Fleur de Sel also won a Great Taste one star award, with the judges describing it as "Vibrant on the tongue with a depth of flavour and mellow richness." (The picture here shows the UK packaging).
Fleur de sel can only be produced under very specific conditions: when you have very hot and very dry conditions with strong winds that whip up ripples on the salt fields. The super fine crystals that form on the surface of the water under these conditions are then very carefully skimmed off to become the "salt blooms" or Fleur de Sel – the very best of sea salt.
Both these products are available through our online shop section on this site.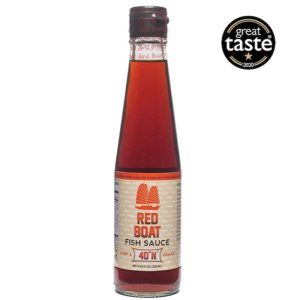 The last one was Red Boat 40° N Fish Sauce which is made on the Vietnamese island of Phú Quốc – clearly visible from Bo Tree Farm – in the Gulf of Thailand. The judges' description for this one goes: "This deep amber sauce has a wonderfully punchy fermented fish nose to it." For this you need to visit our UK online shop at www.botreefarm.co.uk.
Enjoy!