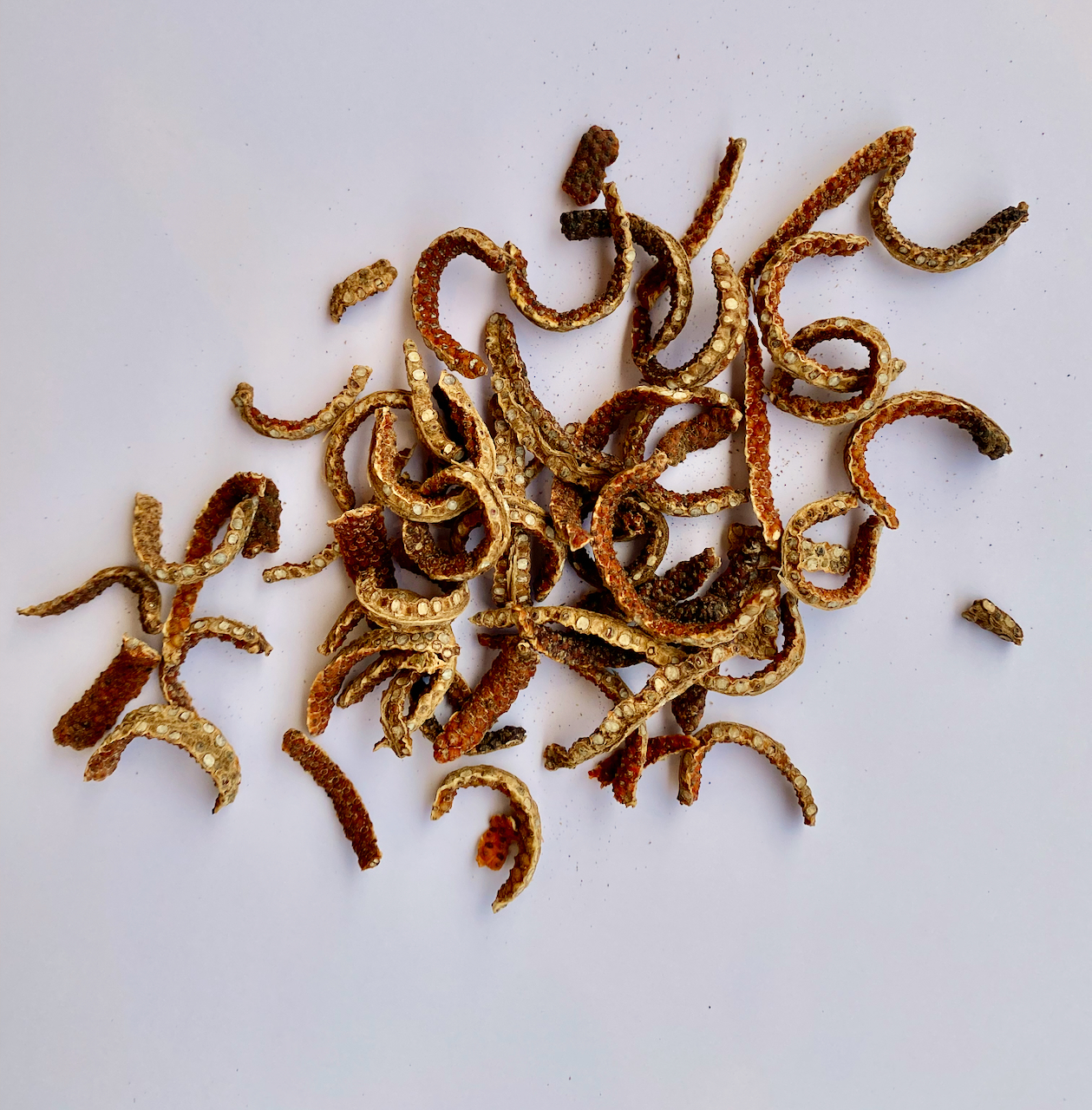 BoTree Dried Red Pippali Ribbons (Long Pepper), 100g
November 1, 2022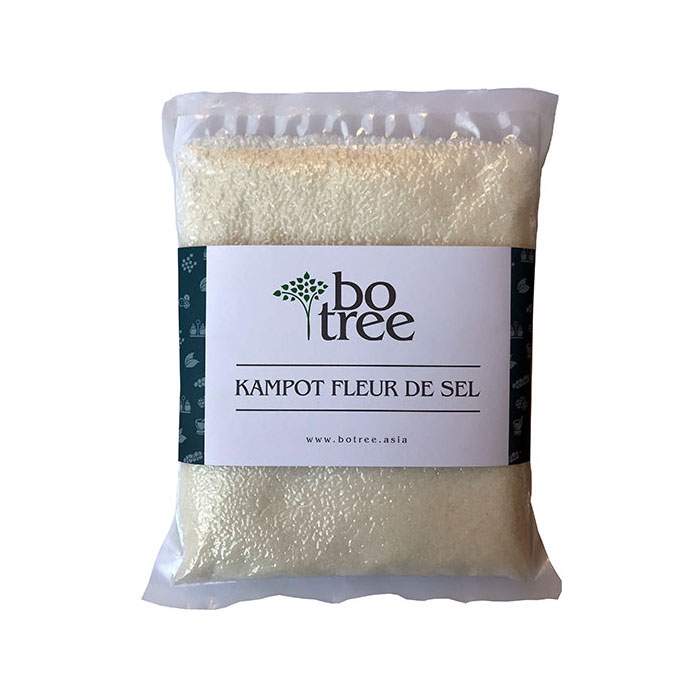 BoTree Kampot Fleur de Sel, 500g
July 26, 2018
BoTree Dried Red Pippali Ribbons (Long Pepper), 300g
$21.00
Description
Used in Ayurvedic medicine for thousands of years, Pippali (a Sanskrit name for piper longum or piper retrofractum) is closely related to peppercorns but has a really unusual flavour that is deep and complex. It releases simultaneously earthy pungency with a tropical fruity note and hints of cardamom, nutmeg, ginger and aniseed. Intensely warming, Pippali is wonderful with fish and soft cheeses, spices up pickles, and brings vibrancy to soups and stews. Add it to season any food for an exotic flavour like no other spice can provide. It also makes a superb tisane… or teapot infusion!
Each pippali spike has been cut by hand, lengthways, into 4 ribbons. In this form, the pippali releases its flavours into your stew, soup or teapot more quickly than when whole.
Contents: Dried Ribbons of Long Pepper (Piper Retrofractum), vacuum packed.
Storage: Keep dry